Toca cerrar y abrir el año y lo hago con una breve reseña de los discos que me volaron la cabeza el 2011, solo me remito a 3 para hacer todo mas breve y certero (en realidad porque este no es un blog que se hable de discos y hay muchos que lo harán infinitamente mejor y más detallado). Sin duda fue un buen año para la música electrónica en general y quizás habrán más discos tan buenos como estos por ahí que aún no conozco, pero hasta hoy estos son mis 3 favoritos.

-
This is just a few words about the records that blowed my mind this year... not too much details because this is not a music blog or something like that, there is a lot of more better sites all over the net... any way, 3 of my favorite records of the year 2011 after the jump.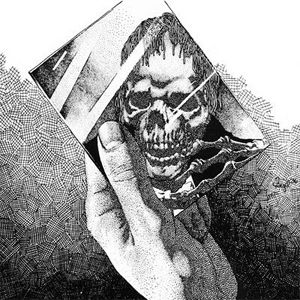 Oneohtrix Point Never – Replica
Para mí, el sampler es el instrumento fundamental a la hora de hacer música. Define mi sonido desde siempre y me ofrece posibilidades infinitas a la hora de componer. Este disco fue hecho sampleando cosas de los 80s, con un par de synthes Roland y mucha introspección, supongo. No es un disco que te vaya a enganchar a la primera si te gustan los singles y los hits pero posee un montón de atmosferas, sensaciones y conceptos sonoros bien interesantes. Mi canción favorita es la que le da el nombre al disco; Replica. Hype Williams – One Nation
Este 2011 tuve la fortuna de haber sido invitado a tocar al festival Sònar de Barcelona y pude ver varios grupos que me vuelan la cabeza y todo en un fin de semana. Uno de estos grupos fue Hype Williams. A pesar de que no duré el show entero, porque usan sólo una luz estroboscópica apuntando al público como iluminación, creo que su disco es uno de los que más estuvieron en mis audífonos durante el año.

Zomby – Dedication
Los arpegios de zomby siempre me han gustado, en este disco hay canciones muy bien logradas, algunas complejas y otras muy simples. Me gusta mucho y al igual que en mi último disco "Collage Binario", hay una canción que se llama "Digital Rain"… claro que el mio salió primero así que él me copió… jeje.. :p

Esta reseña también la encuentras en
MuteControl.com