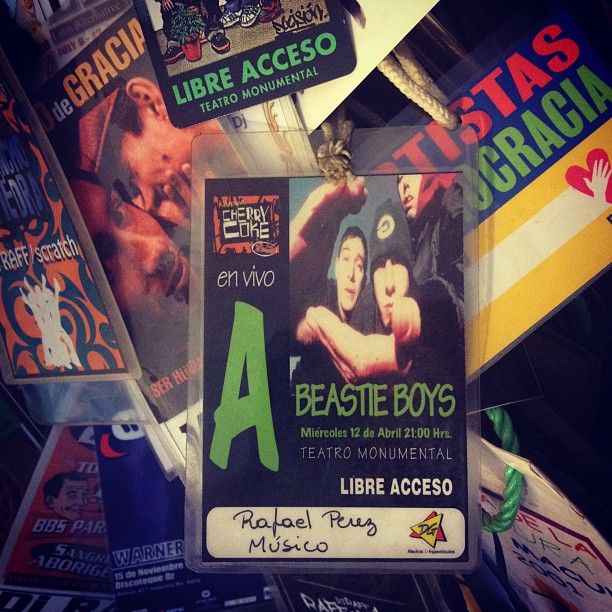 En 1990 un compañero de curso me prestó un cassette de su hermano mayor, era el Paul's Boutique de Beastie Boys. Aluciné y conocí el rap. 5 años después tuve el honor de abrir su show junto a La Pozze Latina. GRACIAS MCA!!!
-
In 1990 a classmate lent me a cassette of his older brother. It was Paul's Boutique by Beastie Boys. I flipped out and I met rap music for the first time. 5 years later i had the honor to opening the beastie's show with La Pozze Latina. THANKS MCA!!!!!
Camarín Teatro Monumental, 12 de Abril de 1995. Santiago de Chile.
de iz a der; Panamá Red, Chato X, yo, Mónica Peralta, Andrés Santana.